Silent Disco NZ Events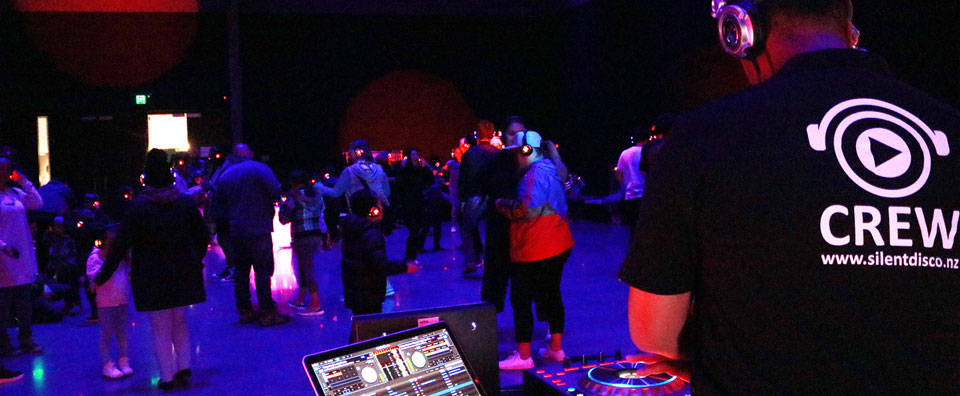 Our DIY hire is simple, you provide your own music and we'll send you the headphones and everything else you need to create your own awesome silent event.
If you're looking to create a large scale, fantastic experience then you can leave everything up to our regional production and partner teams.
We'll work with you, your events team or preferred suppliers to create a truly memorable experience. Whether it's a silent disco, pop-up meditation activity or team building break-out session, we can tailor a silent solution that works for you.
If you're looking to go all the way with a silent disco then we'll bring the kit, as many DJ's as you'd like, large screen visuals and an awesome lighting rig.
We provide state-of-the-art 4 channel systems meaning you can have up to 4 simultaneous audio channels happening at the same time. With the flick of a switch each headphone can tune into any of the available audio channels.
We can help with everything from how to connect the DJ mixers, the best lighting set-ups and headphone management systems – so people don't try to take the headphones home with them.
A silent event is a unique experience your guests haven't seen a hundred times before, it's interactive, exciting, and totally memorable!
To learn more about our pre-built hire packages visit our silent disco hire packages page, or, for bespoke events contact Mark Bamber via our free phone 0800 669 008, or, contact us page.
Here's a sneak peak behind the scenes at some of our events, for more visit the gallery section of our website.