Sunset Silent Yoga, Hagley Park, Christchurch on Thursday 10th December 2020
---
---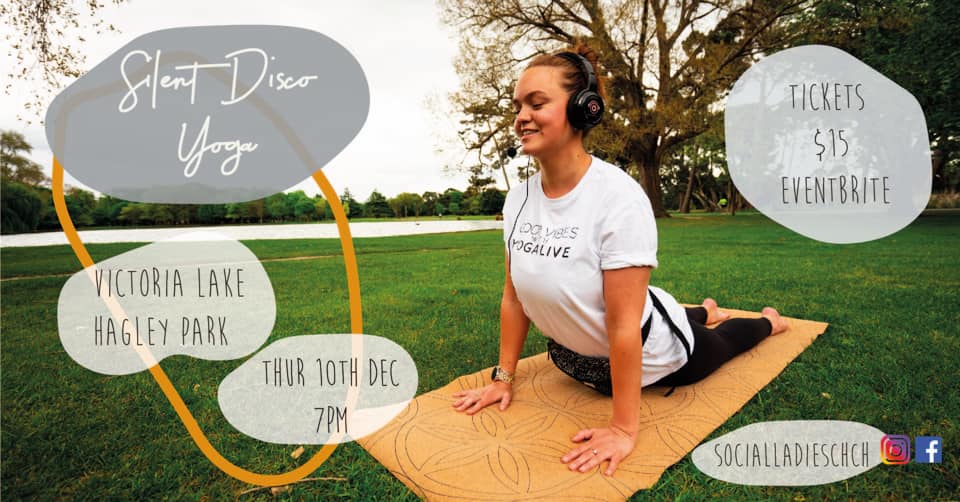 How good is this sunshine?!?! ☀️ Do you fancy doing a bit of downward dog in Hayley Park during sunset?
Social Ladies is collaborating with Helen from Yoga LIVE to bring you Christchurch's FIRST Sunset Silent Disco Yoga in Hagley Park on Thursday 10th Dec at 7pm.
What is silent disco yoga you ask? It's practically yoga with the addition of wireless headphones! These bad boys will give you the opportunity to truly immerse yourself in the class. The headphones will filter out all those annoying background noises so you can hear every single word Helen says.
Enjoy a mix of Hatha and Vinyasa with a gorgeous meditation at the start and relaxation at the end as the sun goes down behind Victoria Lake. It's the perfect way to enjoy some zen before Christmas.
Your Yoga Teacher: Helen is our friendly yoga teacher with a cheery British charm – you can usually find her online teaching live yoga classes so you can put yourself at the top of the list with some much deserved me-time without leaving the house. Good vibes with Yoga LIVE.
What you'll need: Your own mat, comfortable clothes including a hoodie/sweater in case it gets a little chilly and a water bottle.
Weather Contingency: There is always a chance that the weather might not be on our side. If this is the case, we would look to postpone the event to the following week.
Tickets $15 from Eventbrite
https://www.eventbrite.co.nz/e/sunset-silent-disco-yoga-tickets-123097139859
More Info:
https://www.facebook.com/socialladieschch
https://www.facebook.com/helensianindia
https://www.facebook.com/SilentDiscoNZHQ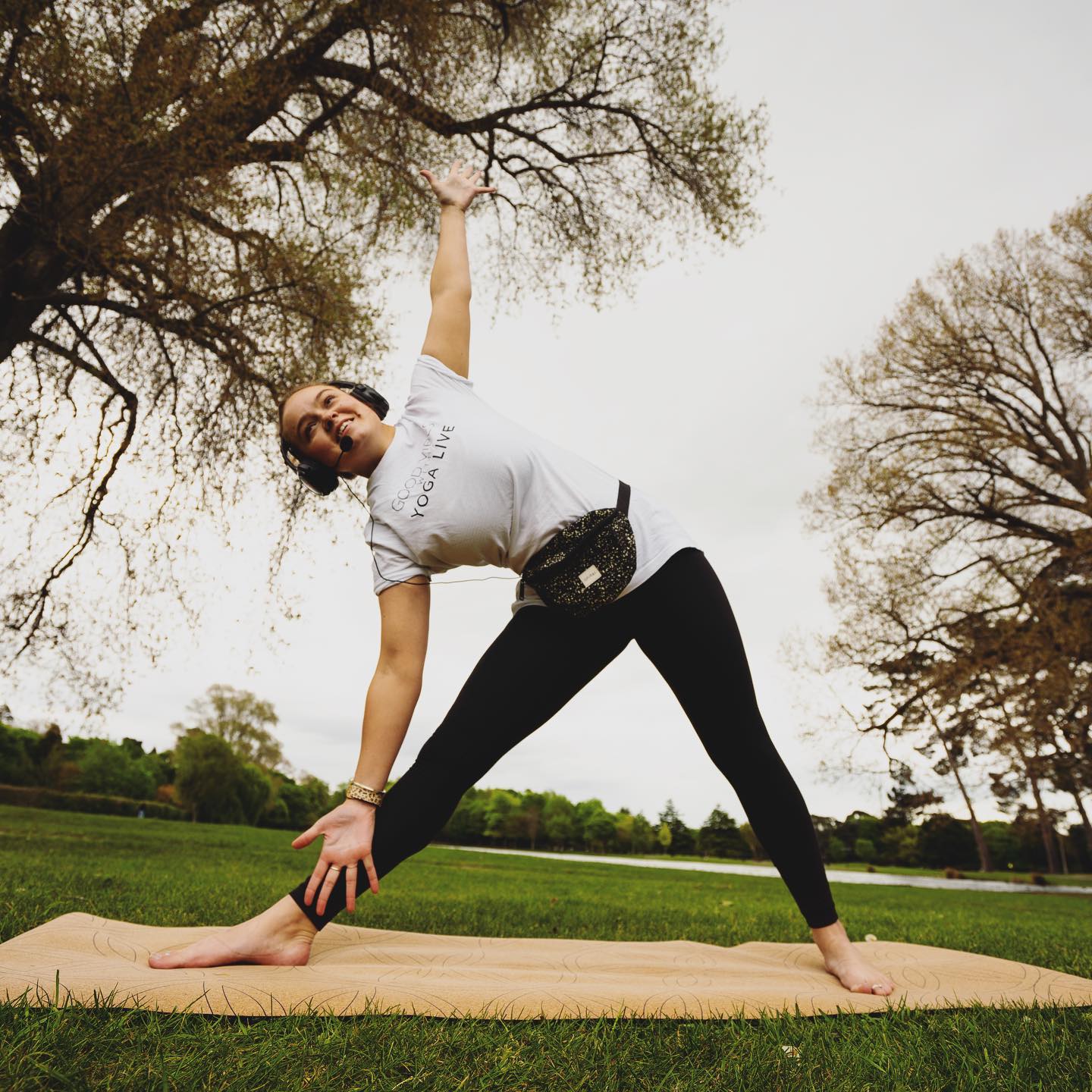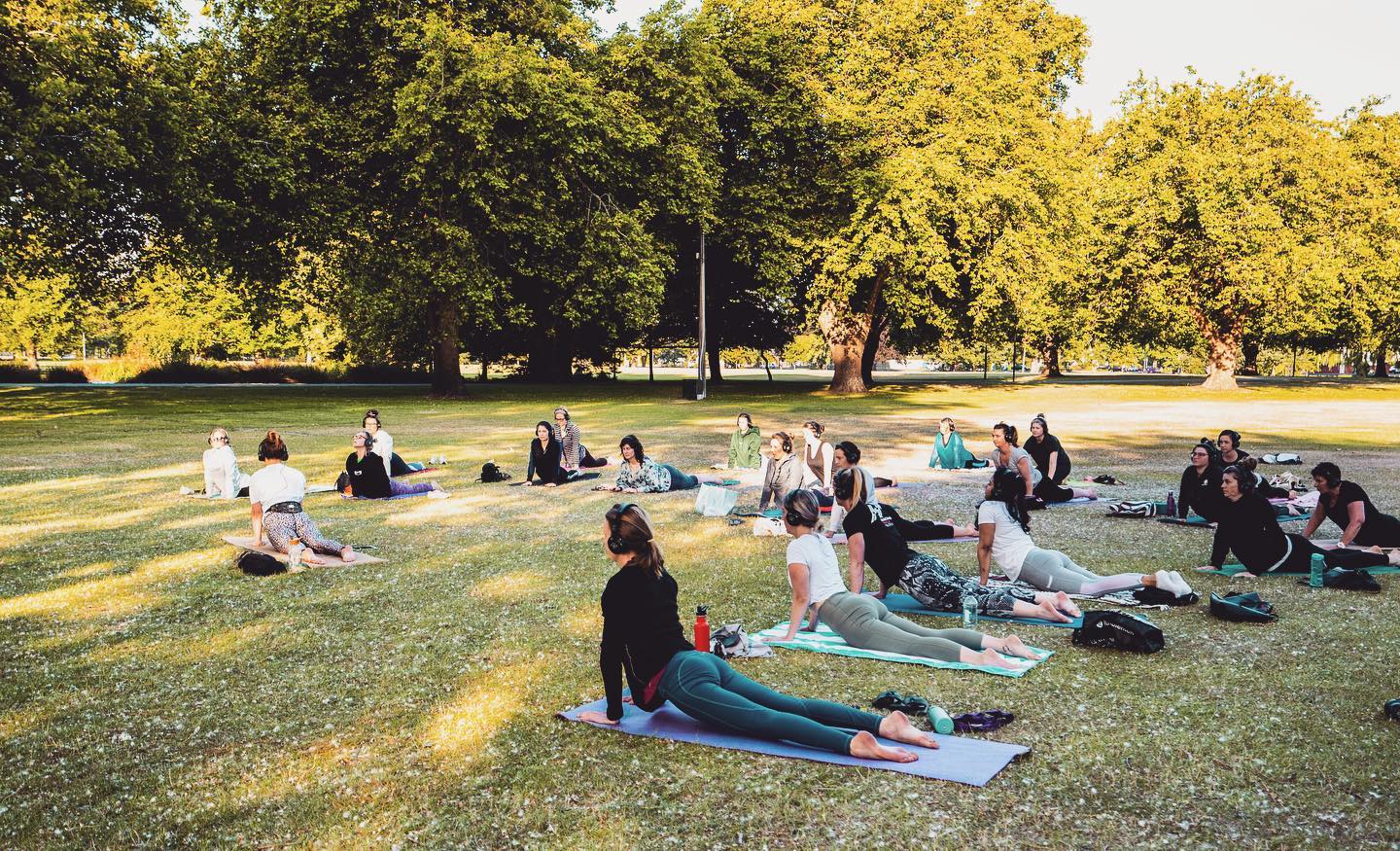 ---
---